Cabins and Campsites in NH's Connecticut Lakes Region
Above the notches and surrounded by an international border, Pittsburg New Hampshire's lakes and streams form the headwaters of the Connecticut River. Thousands of protected acres of forest keep the water pure and wildlife active. Explore the forests on the expanding network of hiking, ATV, biking, snowmobile, and logging roads, or just sit back and enjoy the tranquility of the lakes and rivers.
Check Availability  Online or call +1-603-538-6948
Log Cabins
Take your pick from one of eight cozy year-round cabins, five lakeside on First Connecticut Lake, one hillside and two tucked into the woods.
Wifi & Verizon • Pet friendly • Fireplaces • Trail Access
Camping
Breathtaking views and a quiet atmosphere in the heart of the Connecticut Lakes Headwaters protected area. Connect directly to the Cohos Hiking trail.
Year-round • Water & Electricity • Free Showers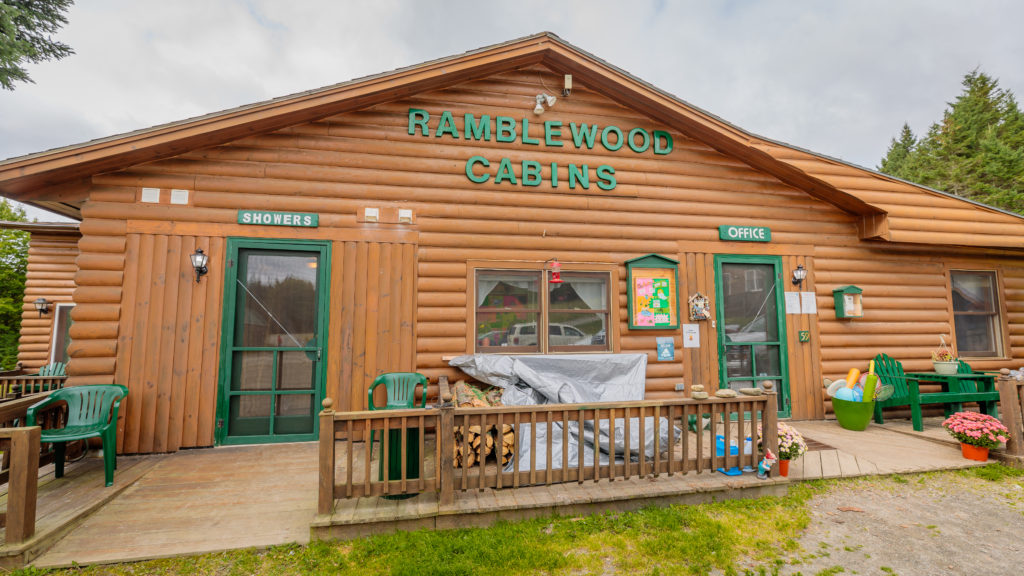 Office and Store
Up-to-date information and logistics to help you make the most of your trip. We're here to help, our office opens at 8am daily. Call or stop by!
Maps • Area Information • Billiards • Book Library
Why Choose Us?
Direct access to the Cohos Hiking Trail and Pittsburg Ridge Runners snowmobile trail network, as well as private waterfront and boat rentals on First Connecticut Lake on the section of Rt. 3 known as "Moose Alley".  We offer over 30 years of area knowledge and hospitality, letting you know about and where to have fun. We hope you'll join us!