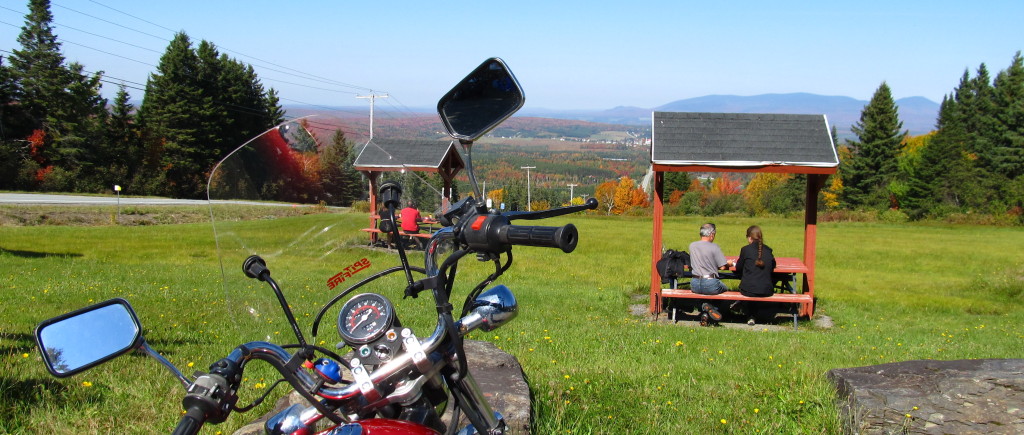 New Hampshire's only international border is just 16 miles away from the office. In addition to the fun of crossing a border, hearing french spoken, and getting 25% more for your dollar, Quebec has a lot to offer for day trips or longer. Here is some advice for crossing the border:
Crossing the Border
Passports are the easiest way to cross the border into Canada. Birth certificates are acceptable for children under 16.
Guns, ammunition, and weapons (including some knives and pepper spray) are not allowed to cross the border.
Save receipts for things you bought in Canada and keep them handy when you declare them.
In Pittsburg, The US border is open from 8:00 am to 12:00 Midnight. Be Sure to be back across the boarder before then.
Getting Around
Credit/debit cards are generally acceptable, but you may need a card with a chip soon. Be aware that your credit card company might charge a fee of around 3% on international purchases. If you need cash, an ATM will probably be the cheapest and most convenient way.
French is the main language in Quebec. English is often spoken, but be prepared for signs and menus to be in French.
US drivers licenses and car insurance is valid in Canada. If you plan in advance, you can request a Canadian proof of insurance from your insurance company.
A blinking green light at an intersection is the same as a green left arrow in the US. On the island of Montreal, right turns on red are not allowed. More info here.
Suggested Day Trips:

Drive across the border to Magnetic Hill, then put your car in neutral and watch roll uphill. (15 minutes away)

Going out to eat at one of the microbreweries in Sherbrooke. (1.5 hours away)

Exploring Coaticook's Parc de la Gorge with a beautiful view, suspension bridge, and winter activities. (45 minutes away)

Sample farm-to-table vegetables and wines, as well as the region's famous curd cheese and Poutine along routes 147 and 141. (1 hour away)