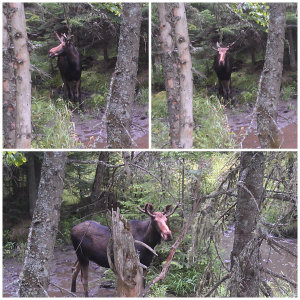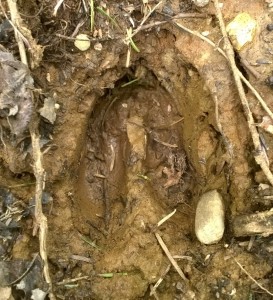 ---
Moose: Pittsburg has been a very popular moose-watching destination for a long time, and although the population has decreased in recent years it's still possible to catch a glimpse along Moose Alley (rt. 3).  We also recommend Magalloway Rd, or if you would rather relax at your campsite, we've had a number of sightings in the lower field during the summer as well. Looking for moose prints on our hiking trails is another way to get get closer to nature as well as put yourself closer to where moose might be wandering.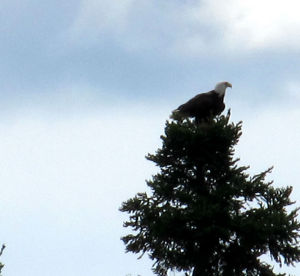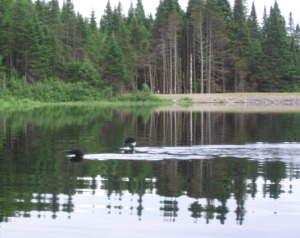 ---
Birds Pittsburg a great place for birdwatching and photography. In the summer, expect to see loons on the lake (listen for them at the cabins and campground as well!) and keep a lookout for rarer species including Bald Eagles, Rusty Blackbirds and Olive-sided Flycatchers among the spruce trees. Ramblewood is bordered by thousands of acres of protected forest with snowmobile and walking trails in the summer accessible from the campground and Cabin 6.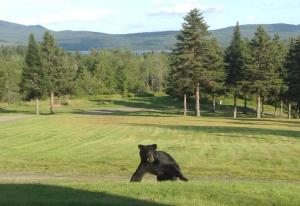 Bears are seldom around the campground, and we appreciate your cooperation in keeping it that way! Food smells attract bears, who then become used to humans and can threaten camper safety. We ask that campers and cabins guests keep their food in a protected location and deposit trash in one of our dumpsters to minimize risk.