Happy Thanksgiving from Paul, Kirsten, Kelsey, and Daisy!
We're right in the middle of planning for this year's winter, which based on the snowfall we've already had should be great. Stay tuned, because on January 1st,  we'll be releasing NAMES for the cabins, as well as discounts for reservations made in the week following the name release. We wanted something that brought to mind the nature around our cabins, and we also used some words that were submitted during our Trivia Tuesday contest on Facebook: you'll see which ones, if you don't guess first.
The hunting season went well for guests in Cabin 6. Two different guests bagged deer over 170lbs! Kirsten is still looking for an opportunity to make chili if anyone has leftovers they'd like to bring up.
Updates and Changes: (snow, for one thing)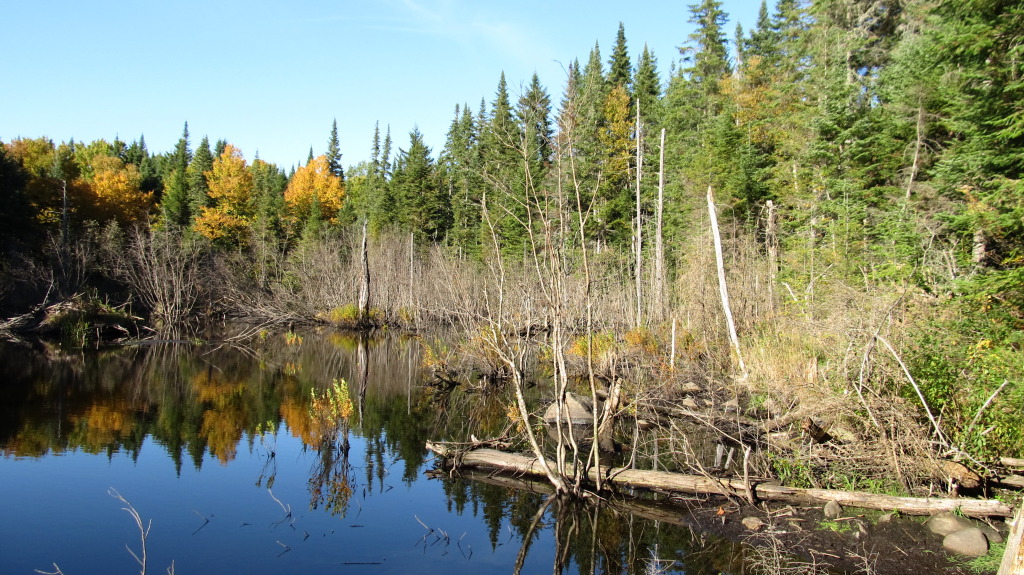 New Shower in Cabin 3! We think you'll like the more secure shelf for soap. This is in addition to shelves we added to the bathrooms in the cabins by the lake earlier this fall.
Cabins 9 and 10 have a clearer view of sunsets since we had trees removed, so expect a slightly different vista when you come up this winter.
We'll be updating our reservations system, so if you call we might ask to check the information we have on file for you. We'll also be asking if you would like to opt-in to our email newsletters which we'll be starting back up again in 2015 to keep you better informed about low rates and events. If you're reading this far down the page, you'll probably be interested.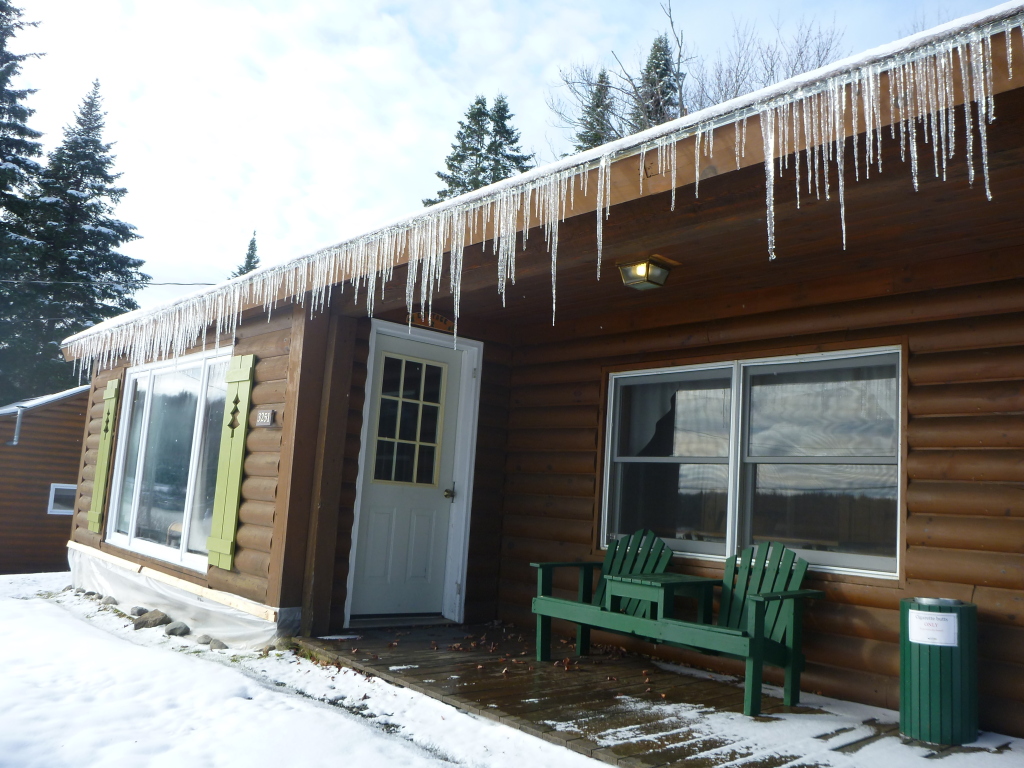 Community Events
Craft Fair hosted by the Pittsburg Ridge Runners on Saturday, November 29th from 10am-2pm at the Clubhouse on Dickson Lane, off of Back Lake Road.
Late Night Madness shopping and holiday activities in Colebrook December 5-7.
Snowmobile Trails tentatively set to open on December 15th.
We're helping sponsor a Sled Dog Stage Race that will take place in Milan, Pittsburg, and Colebrook on Martin Luther King weekend.
We are hoping to have a bonfire on MLK weekend as well. Details will be announced via our Facebook page and on the home page of this website.
Thanks for reading, and we can't wait to see you up here soon! Winters are long, and we enjoy the company 🙂
Kirsten, Kelsey, and Paul