While many people think of April as the right time to put away the snowmobiles, and sit in their yard and watch the snow melt, there are good reasons to stick around Pittsburg.  As a four-season resident, here's what I look forward to:
1. Cross-Country Skiing on the Snowmobile Trails
Although the Pittsburg Ridge Runners club groomed until April 15th this year, I didn't see anyone pass the office on sled or otherwise for days. While it is permissible to ski on the trails during winter, it gets hectic on weekends so I usually avoid it. But in the spring when the sun is shining and days are longer, I cross-country ski on the trails and don't have to wear two pairs of gloves or turn back at 3:30. Next year I'll plan a destination ski to Buck Rub for lunch.
2. Maple Syrup: As Local as it Comes
We have just 8 trees tapped in the yard, six of them near the foundation of  a sugar shack that was built as part of the farm that existed before Ramblewood.  Next year we'll start earlier, but even if you never tapped a tree or tasted sap you can still visit April's Maple, which a commercial sugarhouse in Canaan VT (35 minutes away). They host an annual Pig in a Pancake mud run (with maple prizes) and a maple breakfast with pulled pork, maple butter, and live fiddle music the first Sunday in May.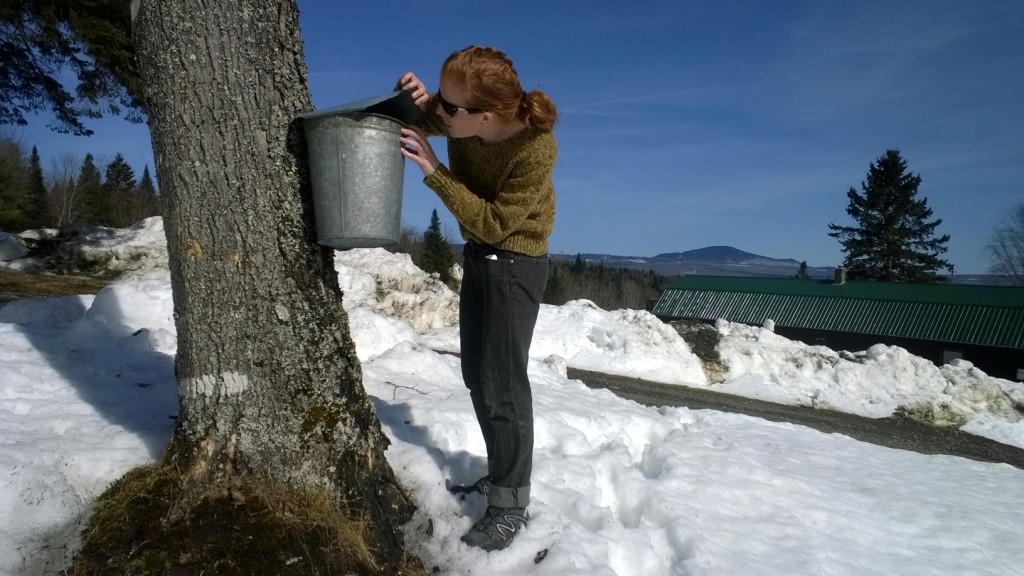 3. Lakeside Solitude
Although my sister and I moved to Pittsburg in part because we love the property, we rarely get to really enjoy our waterfront. I'm planning a staycation for myself in the one of our lakeside cabins soon so I can sit on the porch, watch the ice break up on the First Connecticut, and finish some books I started over the winter. I like to stay near the road so I can wave at the two cars that pass and be reminded that humanity does, in fact, exist.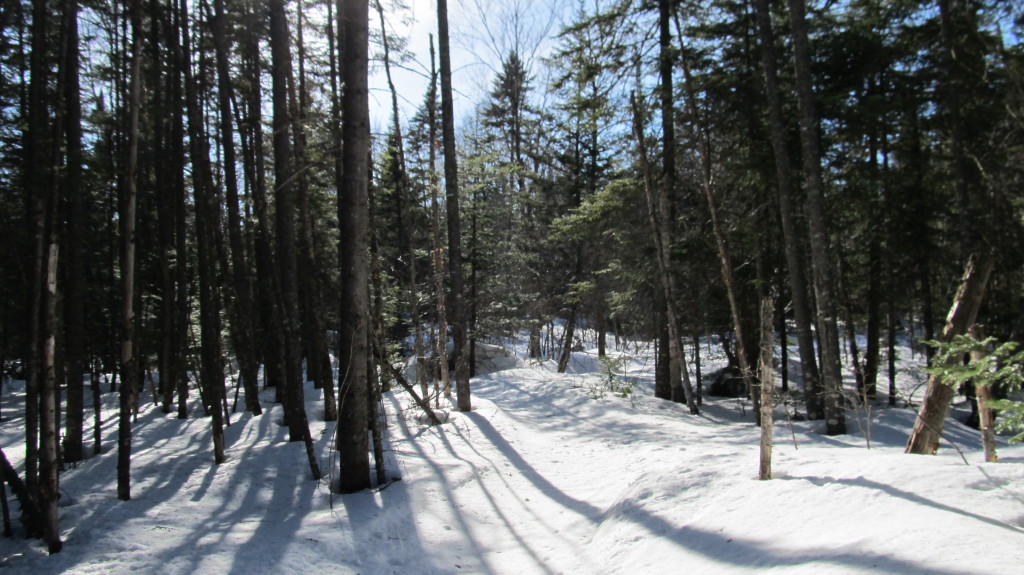 4. NH Outlet Shopping
Turns out, clothing doesn't always make it through the winter and I can't find the time or motivation to re-stock while it's still 20 below. The outlets in North Conway and Tilton have serious sales in April that I am more than happy to take advantage of, and Tilton is a good half-way stop if you're driving back to Boston.
5. Best Snow for Sculptures
While winter dumps most of the snow, it's too powdery to form the most majestic snow sculptures. Although I am always trying to recreate a  baby buffalo  (affectionately known as "Bill") from 2005 and a life-sized VW bug created Easter 2005, I have to wait until April for the snow to warm up enough so it will stick together enough. Filling a spray bottle with water and food coloring can be a game-changer if you want even more freedom of expression.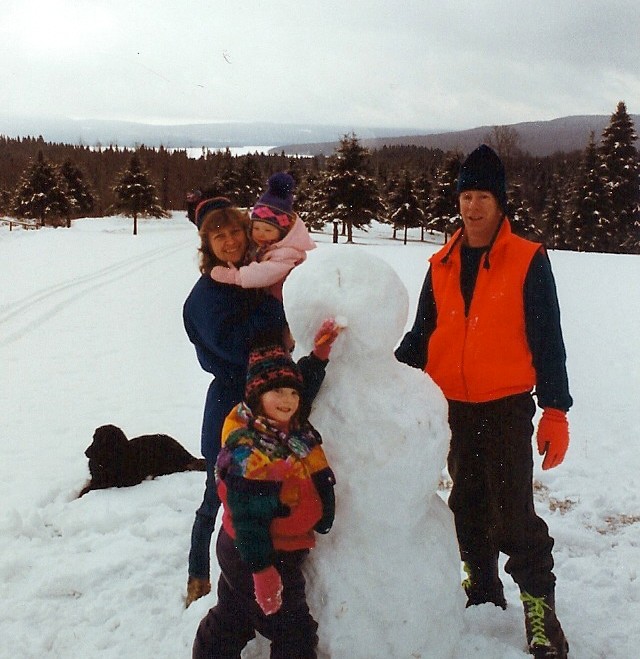 In the meantime, I'll hope to see you up here in the spring sometime: I'll need help emptying the sap buckets.
😀 Kirsten