I think New England can agree that the winter of 2014-2015 was cold. But all that time we spent thawing our noses indoors was put to good use planning a calendar of activities for the warm days and peaceful, star filled nights of summer! And since we love making new friends, all these activities are free and open to the public. Here's what you can look forward to:
Saturday, July 4th:  Independence Day: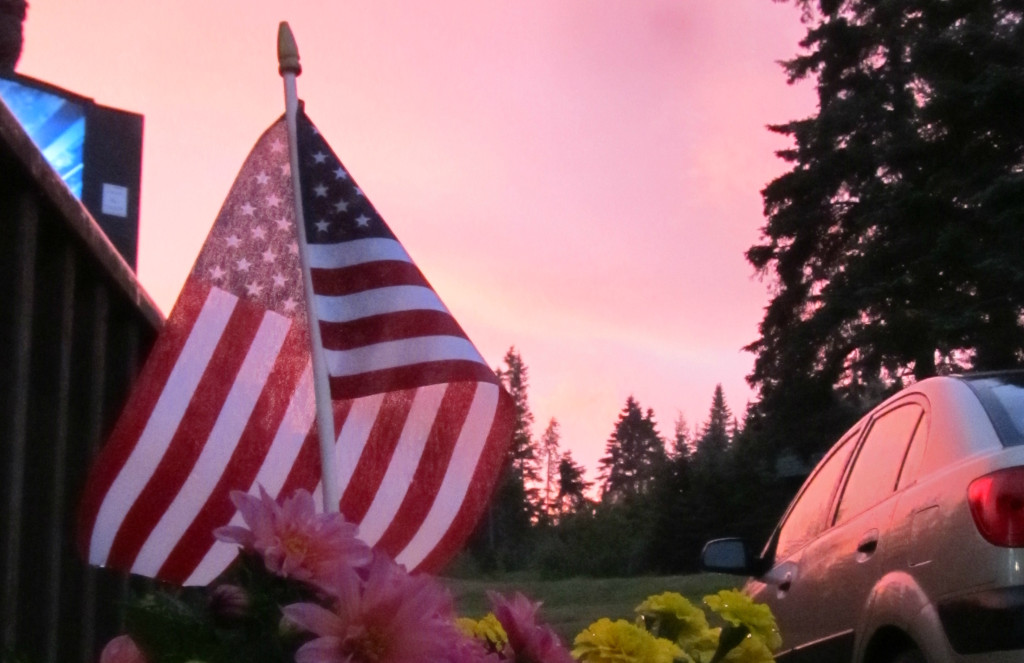 Make your own flag activity, water balloon toss competition with prizes, walking tour of our nature trails at 2pm and Pittsburg fireworks display to be announced.
Saturday, July 11th: Photography Weekend
Pittsburg is an incredibly photogenic area and we love seeing what our guests capture when they stay with us. Grab your camera, our list of places worth photographing and bring back some amazing memories to share. We'll send you home with a small print of your favorite photo from the weekend.
Saturday, July 18th: Visiting sculptor Elizabeth Helfer  
Join us in welcoming Elizabeth Helfer, a sculpture artist from the Lakes Region whose work has been featured in local media including the Weirs Times and Channel 9 News, as well as  international venues like the International Iron Symposium in Latvia. At the campfire you'll be able to ask questions about the upcoming project (to be announced!) meet other guests, and get your fill of roasted marshmallows.
July 25th: Sculpture Reveal
View finished sculpture and make your own sculpture with Elizabeth's guidance.
August 1st: Tiny Porch Concert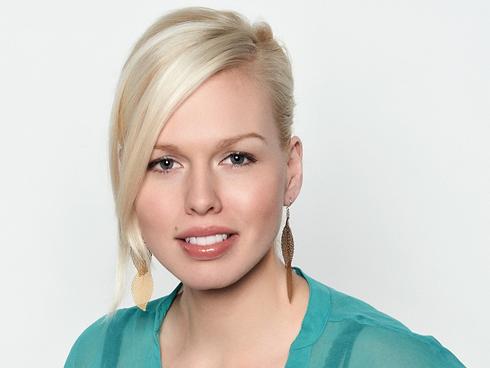 Enjoy a relaxing acoustic evening listening to top 25 American Idol contestant Hallie Day accompanied by local kindergarten teacher Kyle Haley on guitar.
Saturday, August 8th: Weekend orienteering fun 
Heard of orienteering, geocaching, or just was a chance to use the GPS in your smartphone? We'll cover some basics of navigating with a compass during this weekend activity, with a special guest and volunteer with the Cohos Trail. 
Saturday, August 15th: Hit the Trails  
Grab your boots and join us for a tour of our Nature Trails or grab a map and head up Mt. Covell if you're feeling ambitious!
Saturday, August 22nd: Old Home Day Festivities in Downtown Pittsburg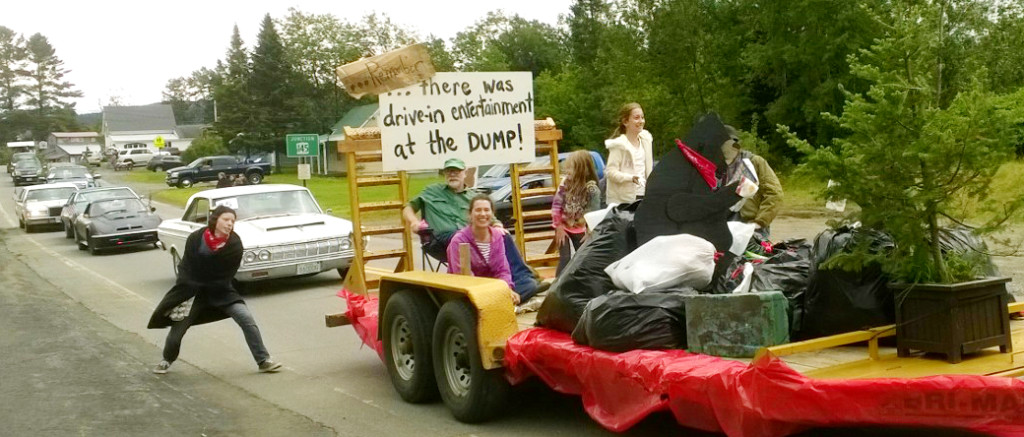 Enjoy the famous (infamous) parade starting at Murphy Dam and heading downtown. Our Bear Family themed floats have been in the parade two years in a row, and we won second prize last year! The theme was "I'm from the 'Burg and I remember when…" if that explains the trash and bear costumes.
Saturday, August 29th: Trivia Night     
Come test your knowledge on life and times in the North Country.
Saturday, September 5th:  Labor Day "Summer Hurrah Weekend"
Stay posted, it will be fun, and there will obviously be marshmallows.