Hi again! The summer is definitely rolling along here in the woods at Ramblewood Cabins and Campground. Last weekend we had a great time meeting some new guests in additional to welcoming many returning friends. Here are some highlights: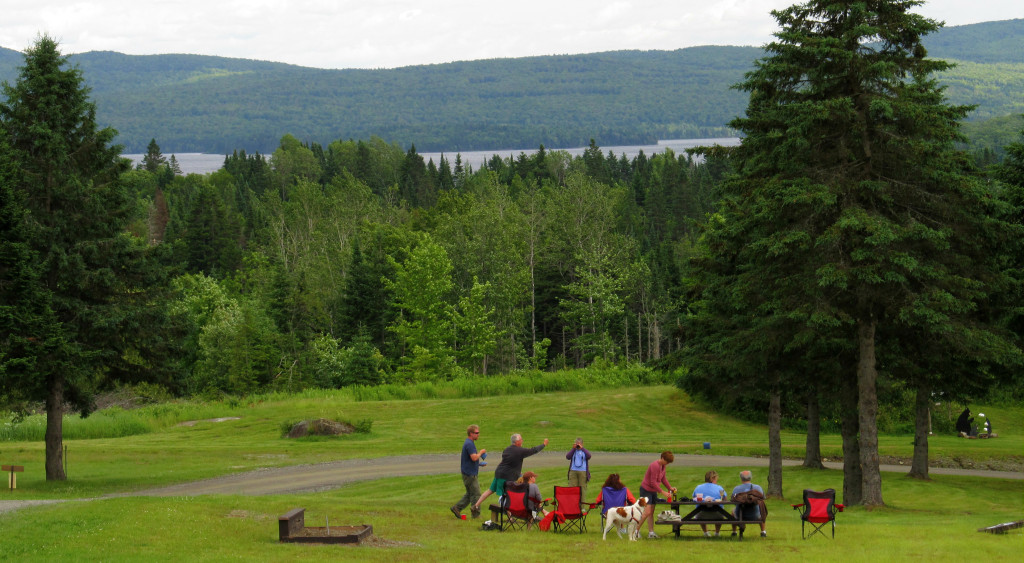 Our corn-hole and horseshoes pit was christened by guests in the cabin and campground! We moved the picnic table so it would be easier for the audience to enjoy the mountain view.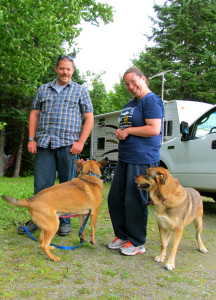 Although the town of Pittsburg's 4th of July fireworks display was postponed until Sunday, it left guests with more time to spend with family at our waterfront and enjoying their campsites.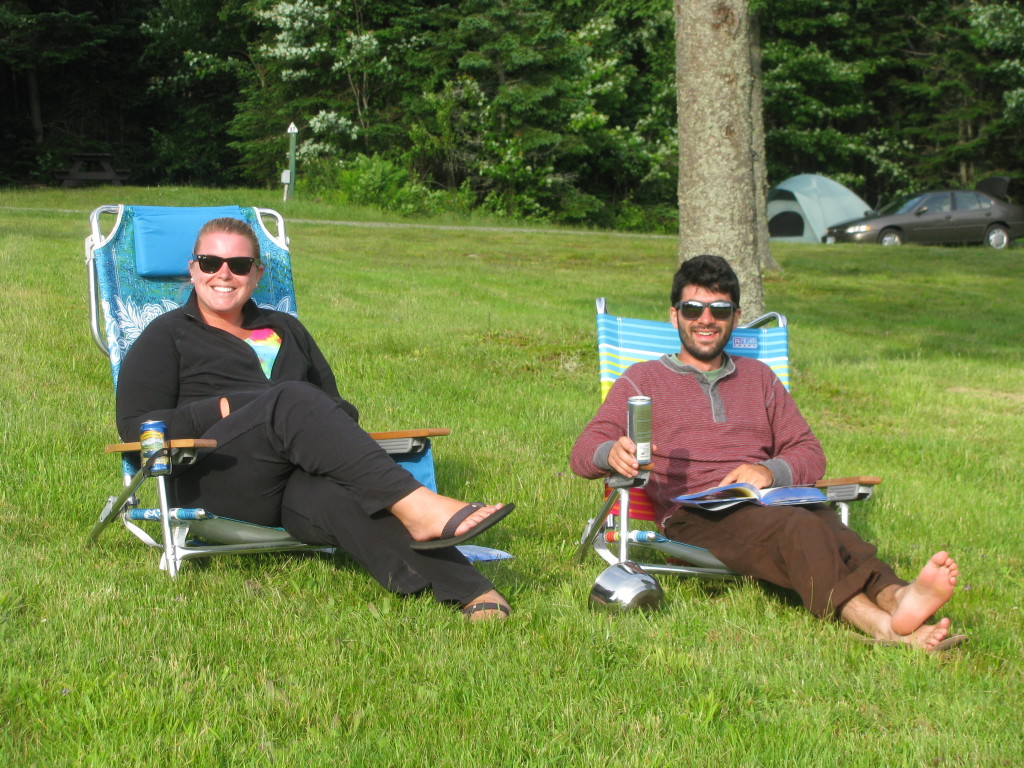 Our personal favorite was the community campfire: Kirsten thinks it's statistically impossible to have a full campground without any guests who play guitar, and she was proven correct as the sun set over the mountains. That was before we started toasting the marshmallows and wrapping them in Crescent rolls.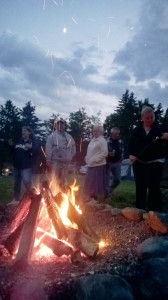 If you like marshmallows, play guitar, or want to meet other campers let us know and we'll schedule another one for you! But you might be too late for this crop of wild strawberries: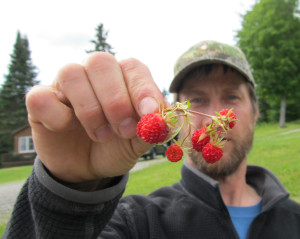 Thanks to all our guests and see you up here soon!
-Kirsten